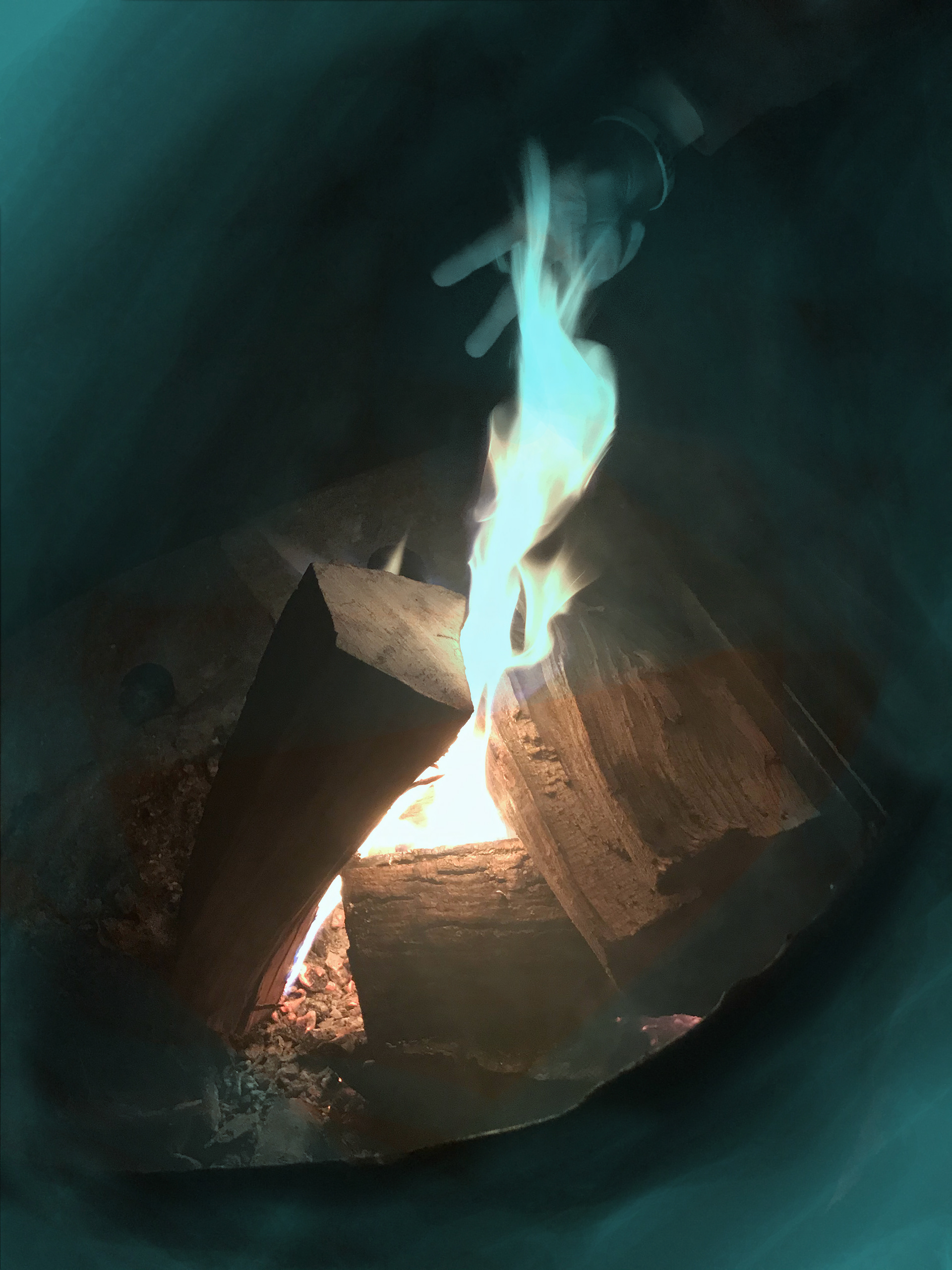 Product must be made from at least 60% COVESTRO plastics.
The idea for
KODA
started out when I went

camping

. 
It was a cold weekend in October, and although I had packed several layers, a winter jacket, gloves, mitts and a thermal sleeping bag... I was

freezing

. 
So when I came back from that trip I thought to myself:
"How could I design a portable heater for those cold nights?"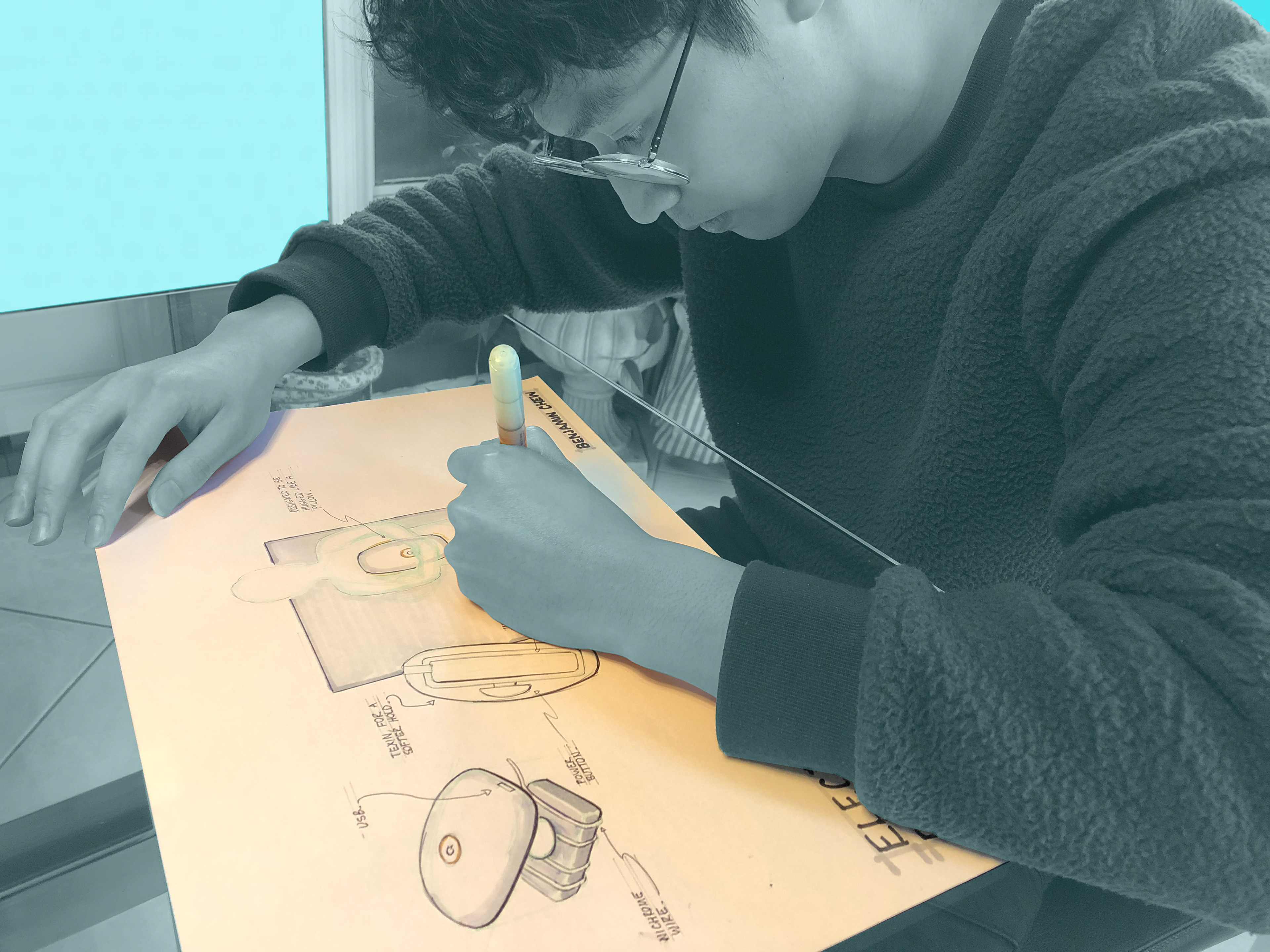 The initial design was a simple body pillow that was heated.
I began looking at products that embodies coziness and warmth. 
The design should seem approachable and huggable just from looking at it.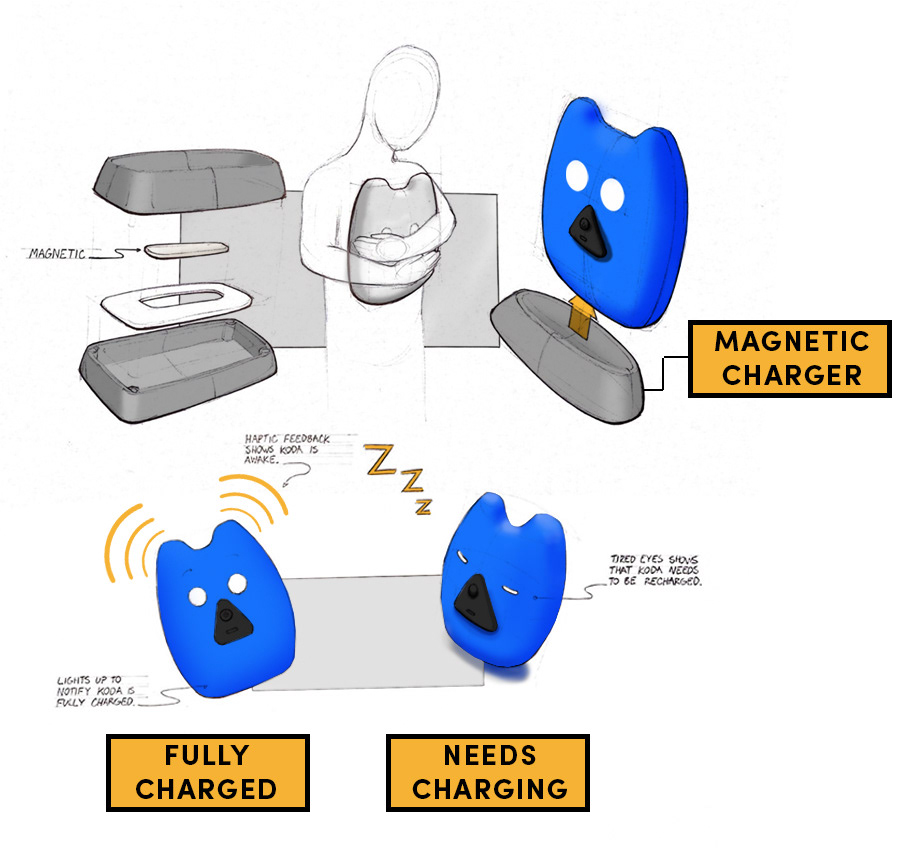 Building a sketch model helped to understand the form better
Helped finalize the overall shape, size and details before CAD
Kodas design incorporates human emotions and colours in the design. When Koda is low on battery, the eyes begin to shut symbolizing tiredness. This tells the user that Koda needs to be recharged.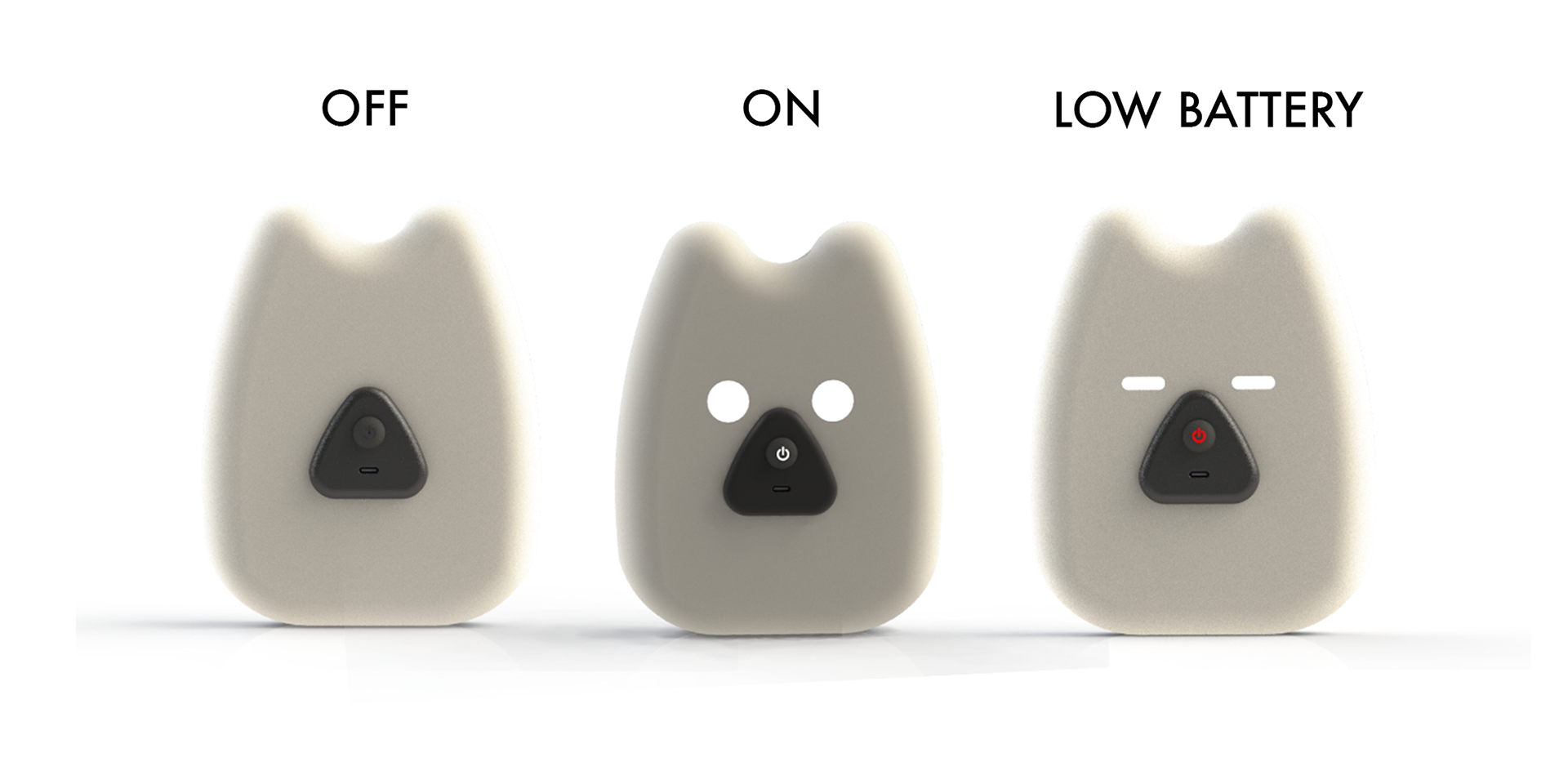 Koda is an electronic body warmer.
Designed with an outer coating of

texin

, KODA is

soft

to hug, and

warms

you up during cold days.