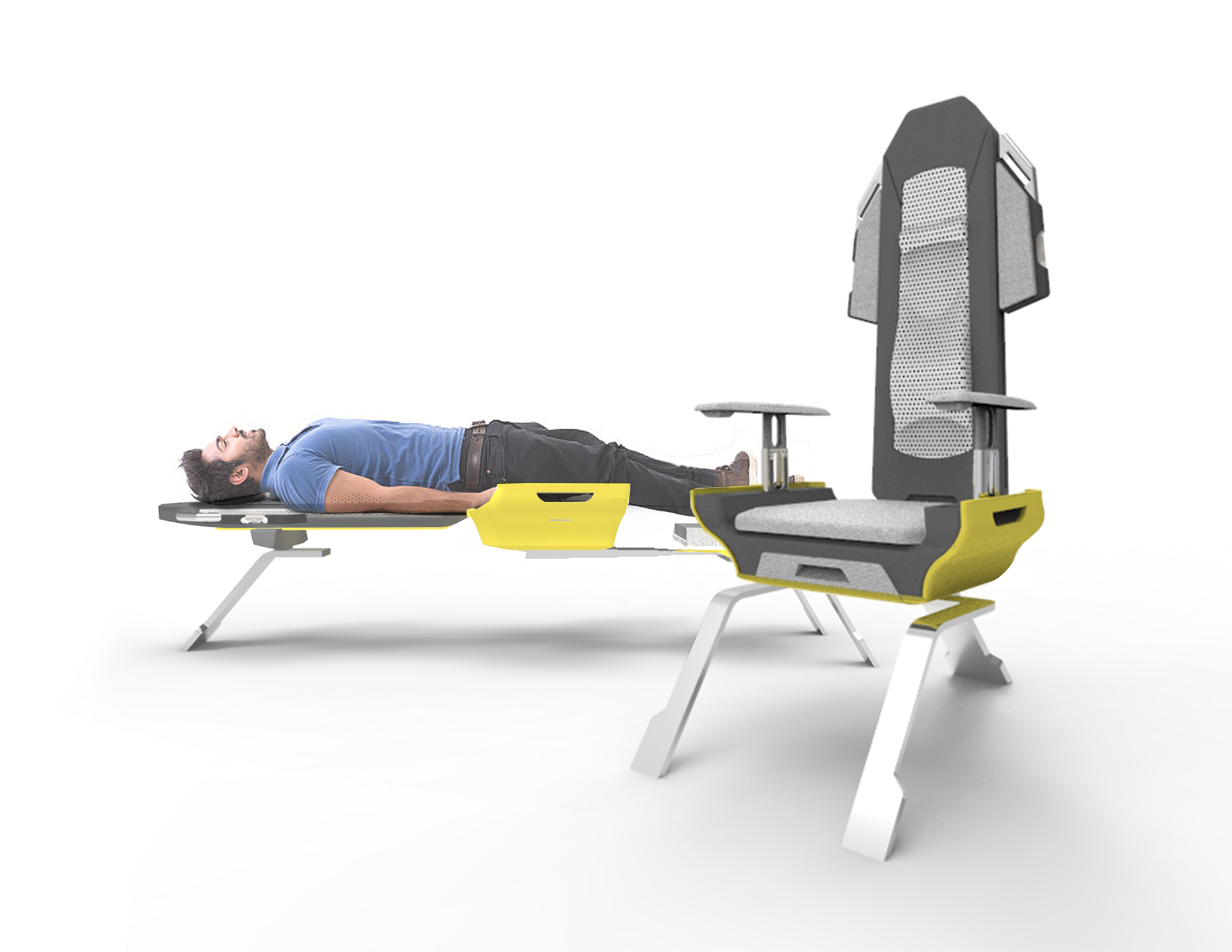 The design concept must afford the usage or interactions with a minimum of 3 major external body-part areas. Major body-part areas are defined as the following: Head, neck, arms, shoulders, back region, lumbar region, and legs.
Salus is a full body interactive chair that helps the user cope more adaptively with mild depression. The chair boosts the user's serotonin levels naturally and provides a way to figure out problems and connect the user to a therapist.
Mental illnesses such as depression and anxiety are prevalent in the young adults of
today's western society. In recent years, the rate of depression has been increasing in young
adults and continues to grow. Approximately 800,000 people lose their life to suicide every year,
making it the second leading cause of death in 15 to 29-year olds. Substance abuse, major
traumatic events, and changes in life stages are all common triggers for depression and anxiety.
However, maladaptive coping methods such as excessive overthinking, withdrawal, and avoiding
help are proven to be the primary causes. This is especially true in young adults where these
traits are more common than any other age group. For these reasons, young adults are the
primary target user for this project. With further research into the users' needs through
interviews, user studies, and testing of current solutions, new ways of coping with depression
and anxiety will be explored. These coping methods will be tested through surveys asking the
target users to rate which coping methods are most helpful to them. With the information
discovered, various coping methods will be combined to provide a full body solution that helps
the user cope more adaptively with depression and anxiety.
A preliminary survey was sent out to 32 young adults between the ages of 21-29. The survey was done to see which coping methods young adults with depression used.
Participants with Clinical Depression:
6
Participants with depression (self diagnosed + clinical):

 17
​​​​​​​